I Spent $216K Because of Drugs

1

min read
Stefanie's Story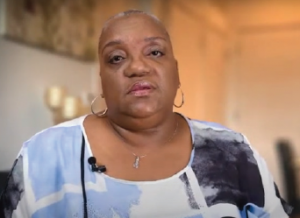 At the age of 13, I met some people and began to try marijuana, alcohol, and cigarettes. I would sleep with different people, go to bars, and stay out all night long. I became a really bad kid. I met my first husband, and we had two children. Unfortunately, due to his lifestyle, he was murdered. That really devastated me. So I drank and smoked even more. It was extremely hard for me.
When my daughter started to go to college, she called me to pick her up and take her from there. She began hallucinating and hearing voices. I was so afraid of what she could do to herself, and I didn't know how to help her. I only learned that my daughter had a spiritual problem when I came to The Universal Church.
One day, I was watching TV, and I saw the program of the church. I came and did the Chains of Prayer, and my life began to change. My daughter was healed. The pastor also spoke about the Holy Spirit, and I asked God to fill me with His Spirit. One Sunday, while seeking, God filled me with His Spirit and I've been different ever since.
God has transformed every area of my life: my marriage, finances, my daughter's health, and I do not have any addictions any more.
---