How to Be Free of All Emotional Baggage

1

min read
Do You Feel Like You Don't Have Any Strength?
What is emotional baggage? A set of emotions, traumas, and mainly, bad experiences registered in the brain. And that, in turn, influences how we process our memory. It's impossible to go through life without experiencing difficult situations, many of them extremely striking. The death of a loved one, a material loss, betrayal, being a victim of violence of any kind, and some examples.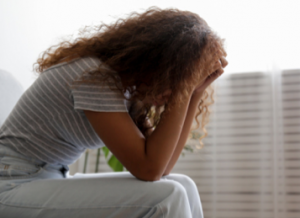 But, unfortunately, many people do not experience pain just once. Failing to bury what happened and move on, they carry this baggage for years, and in many cases, their entire lives. Family time, advice, or support is not enough to make them free. "Every time she strives to be different, she remembers what she lived through. She tries even tries to move on, but the ghost of the past is still around", says Bishop André Cajeu.
In extreme cases, when nothing seems to be able to take the mourning, hurt or pain out of the past, there is an evil spirit feeding the situation, to oppress and keep its victim stagnant, unable to get on with his life. "Through faith, healing is possible because there is nothing impossible for it. Medicine has its limits, but not faith," adds Bishop Renato.
It is possible to be free of all emotional baggage. Every Friday, the deliverance meetings are being held. If you are someone who has been carrying emotional baggage and can't find a way to get out of it, visit one of our locations and find help.
---